Gai Cot Hoan Hong Kong, box 60 capsules, free shipping
Gai Cot Hoan Hong Kong is a health protection product that extracts from natural herbal ingredients. It is effective in relieving osteoarthritis pain, joint pain, arthritis. This product is registered on the Vietnamese market with the registration number: 21184/2017 / ATTP-XNCB.
Origin: Made in Hong Kong by Ta Ang Pharmaceutical, distributes by Hien Thao Shop
EXP: in late 2021 or later. 02 years from manufacturing date
Package: box of 60 capsules, free shipping worldwide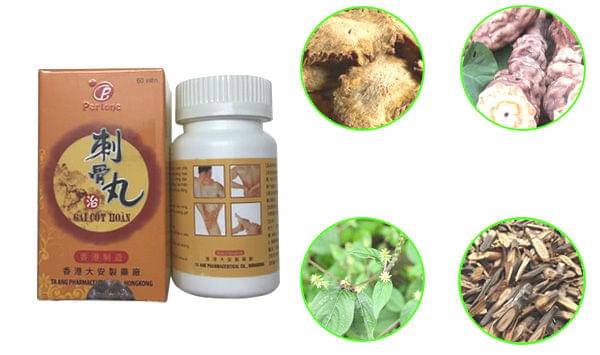 The function of this product
– Support for rheumatism, arthritis, back pain, osteoarthritis, spine, disc herniation.
– Regenerates joint fluid, spines bones, balms tendons, reduces pain in limbs.
– Support of sprains, dislocations, neck pain, sciatica, cervical vertebrae, lumbar spine.
Dosage & Administration: 4 capsules a day in 2 divided doses. If the disease is severe, increase the dosage twice.
Contraindications: not for pregnant women and children under 8 years old.
Shipping: Europe: 10-21 days
United States, Canada, America: 15-30 days
Asia, Australia, New Zealand: 12-25 days
Frequently Bought Together