Scarz Gel Rohto Mentholatum Use For Anti Scar, Keloid
Scarz Gel Rohto Mentholatum was researched and invented by Rohto Japan Research Institute. It contains Collaplus, Leha Tetra Peptide chain, improves scars issue efficiency. Pennywort extracts and Allantoin flatten the keloids. Sodium Chondroitin Sulfate, Sodium Hyaluronate improves skin lesions. Mixed Vitamin B3, C, E to help skin become bright and translucent the scars.
Origin: Made in Vietnam by Rohto Mentholatum
Expiry: in late 2021 or Later
Packing: 01 Tube x 12 grams Net weight.
Effect: Scarz Solution Gel improves the scars after 08 weeks. 100% of users agree with ScarZ Solution absolutely safe for the skin without causing irritation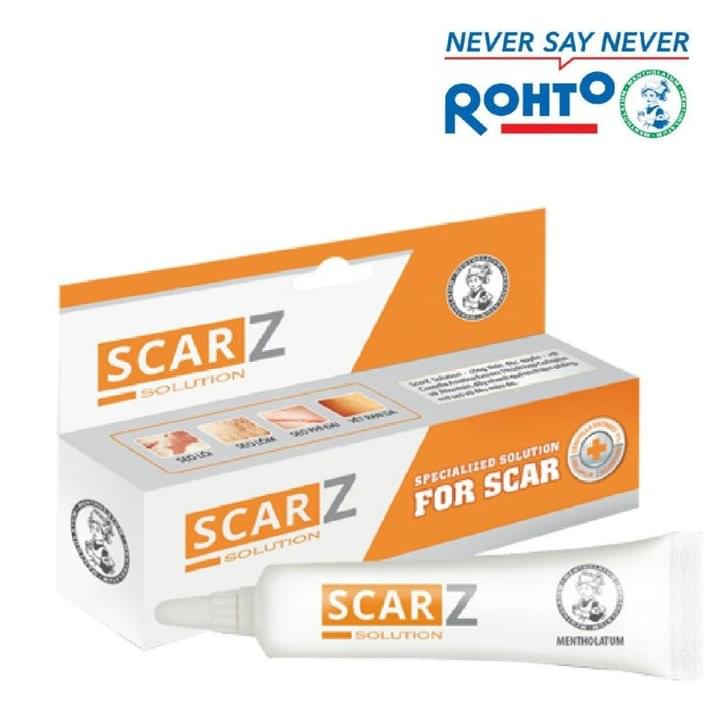 Composition: MPS, Allium Cepa, Vitamin B3, Vitamin E, Sodium Chondroitin Sulfate, Sodium Hyaluronate, Allium Cepa, Collaplus
Dosage of the Scarz Gel
Rub a little amount on the skin 02-03 times daily within 07-08 weeks. DOES NOT APPLY TO THE OPEN WOUNDS
Shipping: Europe: 10-21 days
United States, Canada, America: 15-30 days
Asia, Australia, New Zealand: 12-25 days