Garlic oil capsules UBB support digestion, and reduce blood fat.
Garlic oil capsules UBB contains 8mg of Garlic oil with Soybean Oil, Gelatin, Glycerin, Distilled Water, and Titanium Dioxide. The product helps to support digestion, and reduce flatulence and bloating.
It also helps strengthen resistance, reduce the risk of flu, and reduce the risk of some viral diseases. And helps reduce blood cholesterol, and prevent atherosclerosis.
Packing: 1 bottle x 100 capsules
Origin: Made in the USA by Baxco Pharmaceutical
Expiry: new product, 02 years from manufacturing date
Target users of the product
Used for adults, people who need to support digestion and prevent some diseases caused by viruses, people with high blood pressure, and people with dyslipidemia. Do not use it for children under 12 years old.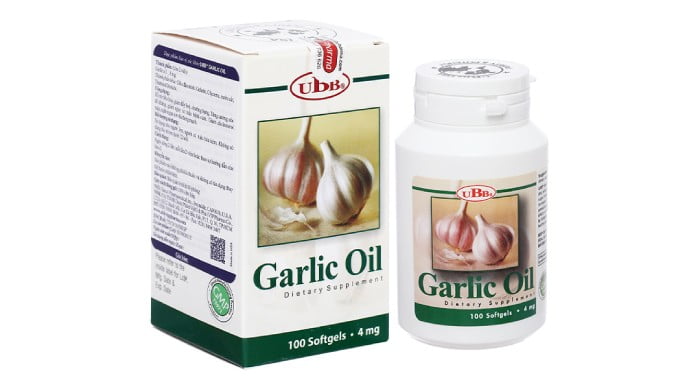 How to use this product?
Take 2 times a day, 2 tablets each time, or as directed by the doctor
Notes and other information.
This product is not a medicine, it is not a substitute for medicine. Store in a dry place, away from moisture and sunlight.
Products may be subject to import tax depending on the laws of each country, we are not responsible for this tax

Shipping:

 Europe: 10-21 days
United States, Canada, America: 15-30 days
Asia, Australia, and New Zealand: 12-25 days