Golden Star Danapha for baby-sensitive
skin
Golden Star Danapha for baby massage is made from a mixture of many natural essential oils to help bring outstanding effectiveness and safety for a baby's sensitive skin. This balm helps soothe and moisturize the skin to keep it soft and supple, at the same time leaving a pleasant scent
Origin: Made in Vietnam by Danaphar pharma
EXP: new product, 36 months from the manufacturing date.
Package: a jar containing 16 grams, shipping worldwide.
Ingredient and Use of Golden Star Danapha for baby
Petrolatum, Paraffinum liquidum, Cocos nucifera, Lavandula angustifolia oil, Eucalyptol, Rosmarinus officinalis oil
This product is suitable for external massage to help the skin feel comfortable and relaxed. Ideal for use with baby skin on the chest, abdomen, back, neck, palms, and soles of the feet.

It Soothes, moisturizes, keeps baby's skin soft, and moist, and leaves a gentle, relaxing fragrance.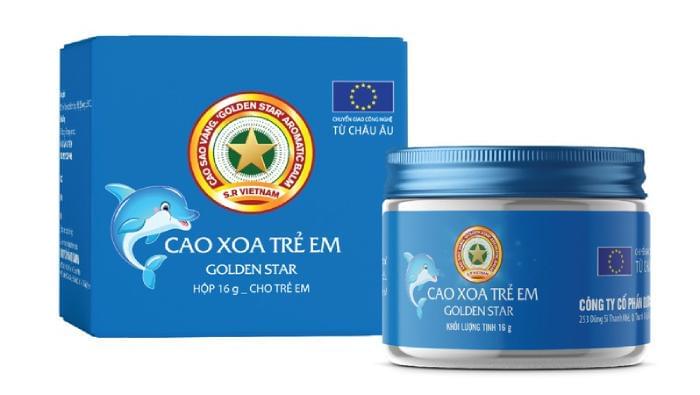 How to use this product?
Apply evenly to the skin and gently massage. Can be used several times a day. Do not apply to open wounds, and do not contact the eyes.
Store in a cool, dry place, away from direct sunlight.
Shipping: Europe: 10-21 days
United States, Canada, America: 15-30 days
Asia, Australia, and New Zealand: 12-25 days
Frequently bought together