Haw Par Red Tiger Balm, Relieve The Muscle Pain
Haw Par Red Tiger Balm has a warm element. It uses to relieve muscle pain or aches faster. Also, this is ideal for itching due to insect bites. Rub over the affected area and gently massage 3-4 times daily. Do not use an open wound or eyes.
Origin: Made in Singapore by Haw Par Co., Ltd
EXP: in late 2021 or later
Packaging: Box of 19.4 grams net weight
Indication: Headache remedies, Relieves stuffy nose, flatulence, and itch due to insect bites. Fast-acting pain relief properties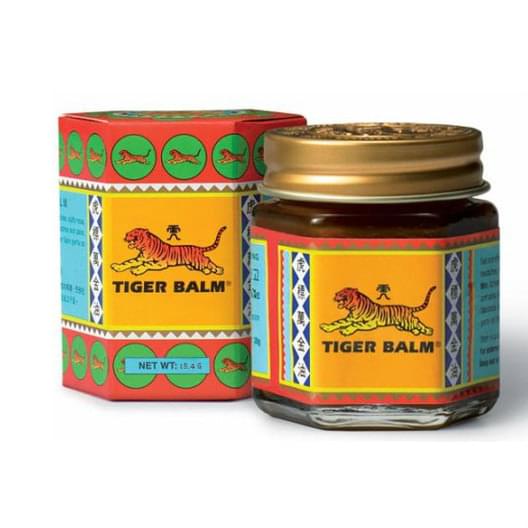 Ingredient: Menthol 10%, Cajuput oil 7%, Clove oil 5%, Hard paraffin 15,3%, Camphor 25%, Dementholised mint oil 6%
How to use Tiger Balm
Get the small amount of balm and gently rub over the affected area to allow its herbal formulation to soothe headaches, stuffy nose, and other discomforts quickly and effectively.