Jasmine scented tea Kim Anh box of 45 grams
Jasmine scented tea Kim Anh is made of Thai Nguyen Green Tea. This tea has a jasmine scent that helps people feel comfortable, pleasant, and cool. It also helps prevent some intestinal diseases, radiation poisoning, and some viruses that are harmful to the body.
Expiry: new product, 02 years from manufacturing date
Packing: 1 box x 45 grams
Made in Vietnam by Kim Anh Tea.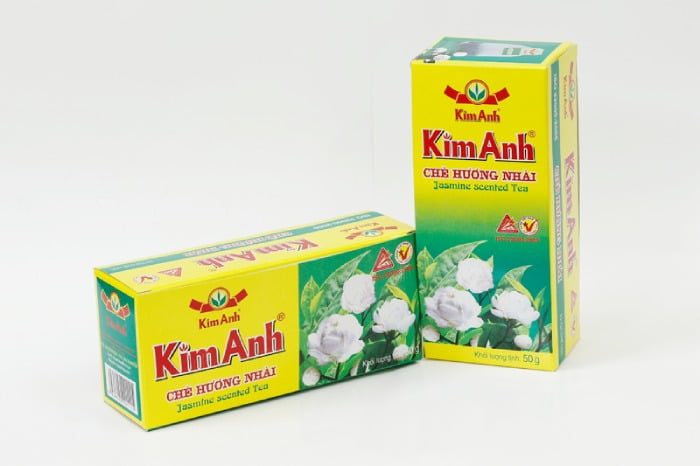 How to use: Drop a packet of tea into a warmed teapot or cup, pour in an amount of boiling water depending on the user, wait 3-5 minutes to pour it out to use.
Other product information
Storage: Keep in a dry, cool place. Protect from light and high temperatures over 30 C
Shipping: Europe: 10-21 days
United States, Canada, America: 15-30 days
Asia, Australia, New Zealand: 12-25 days
Frequently bought together