Ngoc Chau Herbal Toothpaste with the oriental ingredients
Ngoc Chau Herbal Toothpaste is the product of Hoa Linh Pharma. It contains oriental herbs, salt, and vitamins such as Areca catechu, Syzygium aromaticum, Rhatany root, Styphnolobium Japonicum. This toothpaste cleaning teeth and gums, also helps to enhance blood circulation in the pulp and gums, helps nourish and protect the gums from the inside.
It is recommended for those who are or have gingivitis, receding gums, root bleeding, loose teeth, after extractions, removing the tartar.
Origin: Made in Vietnam by Hoa Linh Pharma
Package: 2 tubes x 100 grams Net Weight. Sold as a set
Expiration: in late 2022 or later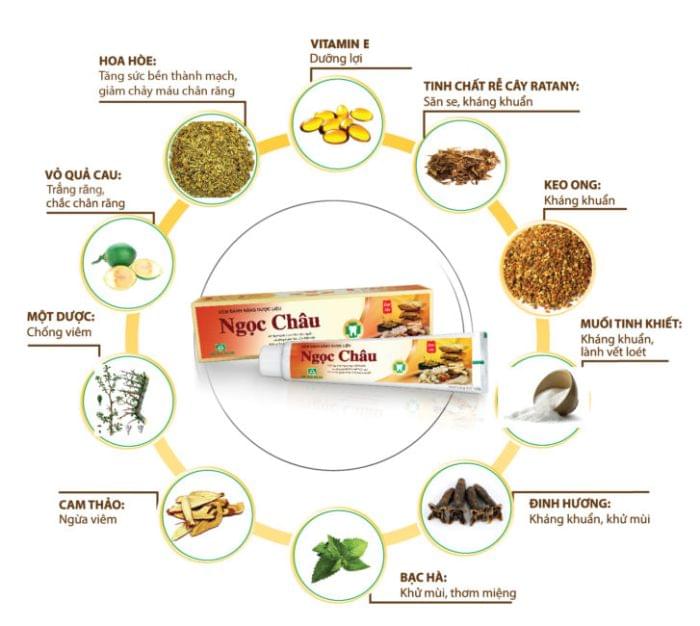 How to use Ngoc Linh Toothpaste
– Use a sufficient amount of cream to brush your teeth
– Brush your teeth every morning and evening for strong teeth from the root and fresh breath
– Children under 6 years of age only use a small amount of pea under the guidance of adults
Shipping: Europe: 10-21 days
United States, Canada, America: 15-30 days
Asia, Australia, New Zealand: 12-25 days