Thien Thao Truong Son Medicated Oil, Cold, Cough, Headache
Thien Thao Truong Son medicated Oil is very famous in Vietnam and South East Asia. It is used to prevent and relieve pain associated with sprains, strain, and rheumatic complaints of all kinds. Put a few drops on the sore spots and rub.
It may also help to reduce colds, coughs, and chills, or be used to relieve headaches. Put a few drops on the back, and chest and massaged his temples.
Packing: 01 bottle x 12ml Net. Gross weight 78 grams/ box.
Expiry: new product, 24 months from the date of manufacturing
Composition of Thien Thao medicated oil
2.52g Menthol, 2.16g Methyl salicylate, 0.36g Camphor, 0.72ml Eucalyptol, 0.36ml Peppermint oil, 0.24ml Clove oil, Excipients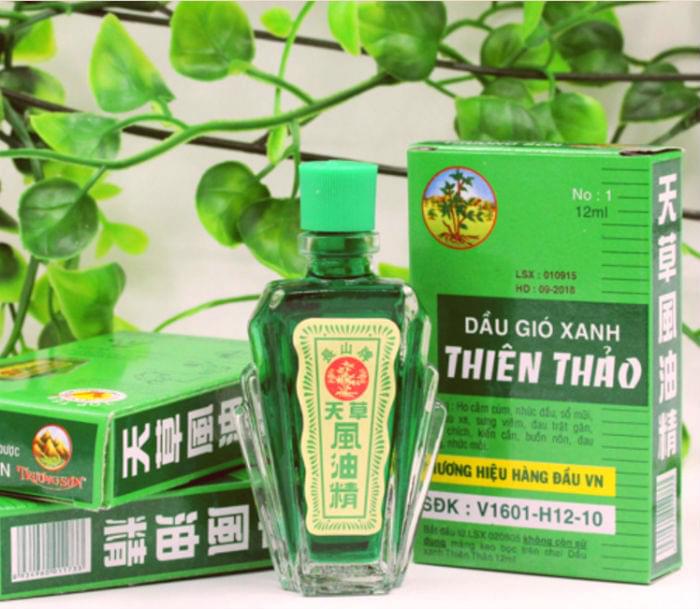 Warnings: Do not use in children under 3 years. Keep out of reach of children. Do not swallow. Not in contact with eyes or mouth. Do not apply to open wounds or irritated skin.
Shipping: Europe: 10-21 days
United States, Canada, America: 15-30 days
Asia, Australia, New Zealand: 12-25 days
You may also like