Turmeric Nasal Spray Thai Duong Curcuma Longa Extract
Turmeric Nasal Spray Thai Duong is a natural solution for nasal symptoms. It contains a high amount of Turmeric (Curcuma longa) 2g. It is very useful for nasal relief.
Sneezing constantly repeated incessantly to the red nose, itchy throat, sore principles, runny nose, fatigue, and malaise.
A runny nose, stuffy nose, sore principles, mucous accumulation of mucus in the sinus, and frontal sinus when exposed to allergens.
Origin: Made in Vietnam by Thai Duong Pharma
Expiration: new product, 24 months from the date of manufacturing
Packing: bottles of 20ml.
Ingredient: 2000mg Turmeric, 20mg Menthol, 20mg Camphor, Propylene glycol, Nipazin, Nipazol, distilled water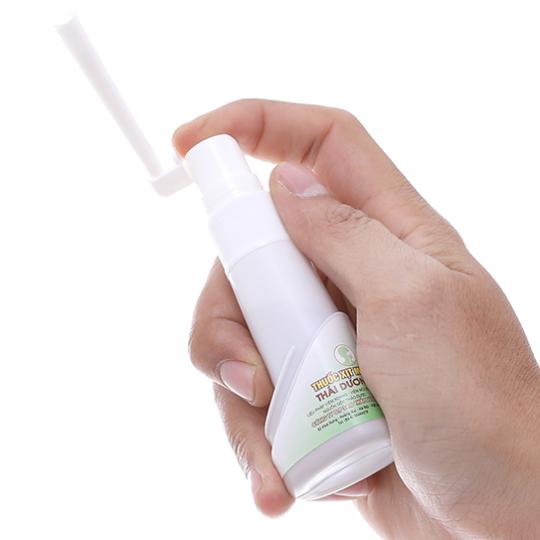 How to use Thai Duong Turmeric Nasal Spray?
Insert the tip of the nasal spray in the nose and spray 1-2 times. Breathe gently through the nose immediately after the injection.
For the permanent sneeze: Use 30 days continuously to regulate mucosal basis.
Prophylactic use: 1-2 times every time you feel a little itchy nose, sneezing attack preparation or a runny nose, nasal congestion.
Allergic rhinitis: Use for 3-5 days until the symptoms pass away.
Shipping to Europe: 10-21 days
United States, Canada, America: 15-30 days
Asia, Australia, New Zealand: 12-25 days