Cozy HotGinger Tea Natural Drink Box of 200g
Cozy HotGinger Tea Natural is made from natural fresh ginger to help purify and detoxify effectively. It contains lots of vitamins, helps to increase resistance, and keeps the body warm. This tea is good for your whole family's health.
Origin: Made in Vietnam by Cozy
Package: Each box contains 200 grams ner weight, 20

teabags

Expiration: new product, 01 years from the date of manufacture
The product has ginger powder ingredients extracted from 100% old ginger root, and refined sugar. A product of the Cozy brand, which is always trusted by Vietnamese people and is also used as a gift for loved ones. Instant ginger tea is convenient and quick for a warm cup of tea, with a pleasant aroma.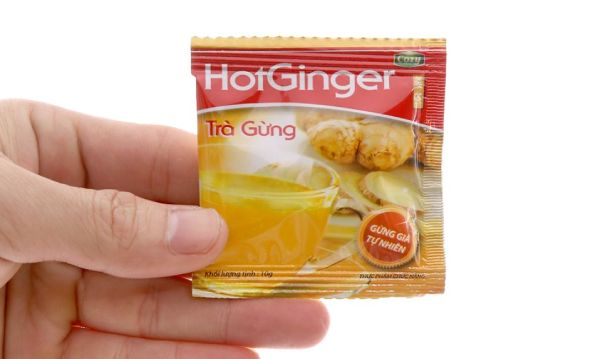 Protect your health with Cozy fresh ginger tea
Cozy HotGinger Ginger Tea 200g helps to cool down, spread the cold, support the body when suffering from colds, abdominal pain, nausea, helps warm the body. In addition, ginger tea also has many other effects against diseases.
Direction for use of Cozy HotGinger Tea
Put 1 sachet of tea in a cup. Pour about 75ml of hot water in and stir well. Drink in the morning and after every meal.
Other related information
Storage: Store in a dry place, below 300C, protect from direct sunlight.
Note: This product is intended for children over 5 years old and adults. It is not a medicine, it has no effect to replace medicine.
Shipping: Europe: 10-21 days
United States, Canada, America: 15-30 days
Asia, Australia, New Zealand: 12-25 days