Cozy Natural Ginger Tea Drink 04 Boxes of 40g
Cozy Natural Ginger Tea uses natural ginger ingredients that provide nutrients to the body. It helps support digestion and increases nutrient absorption. Ginger tea is safe for users.
Origin: Made in Vietnam by Cozy
Package: 04 boxes x 40g. Sold as a set
EXP: new product, 01 years from manufacturing date
The unique Cozy tea flavor is created by a blend of ginger, green tea leaves, dried lemongrass, and lemon leaves to bring a cup of relaxing aromatic tea. Ginger tea in the form of a filter bag is convenient and extremely delicious. Genuine famous Cozy tea brand.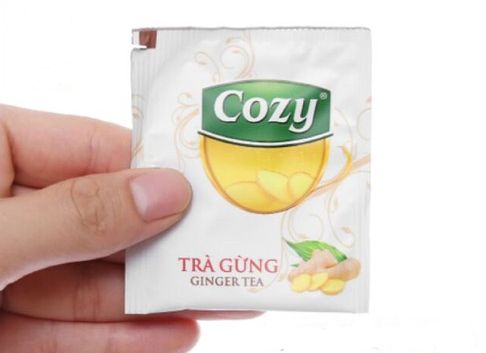 How to use Cozy Natural Ginger Tea?
Put 1 sachet of tea in a cup. Pour about 75ml of hot water in and stir well. Drink in the morning and after every meal.
Other related information
Storage in a cool and dry place, avoid direct sunlight.
Shipping to Europe: 10-21 days
United States, Canada, America: 15-30 days
Asia, Australia, New Zealand: 12-25 days