Dexoryl Virbac Ear Drops For Dogs Cats Ear, Nose, Mouth Infections
Dexoryl Virbac Ear Drops is a product used for animals such as dogs or cats. This DEXORYL is an oily suspension, active against negative germs, especially Pseudomonas aeruginosa and Staphylococcus spp. Thiabendazole, and major fungicide as well as acaricide and Dexamethasone. Being an oily suspension, DEXORYL allows better diffusion of active ingredients in the lipidic secretions of the ear canal.
Origin: Made in France by Virbac, Imported to Vietnam.
EXP: new product/ 02 years from the manufacturing date
Package: a bottle of 10 grams/ Shipping worldwide.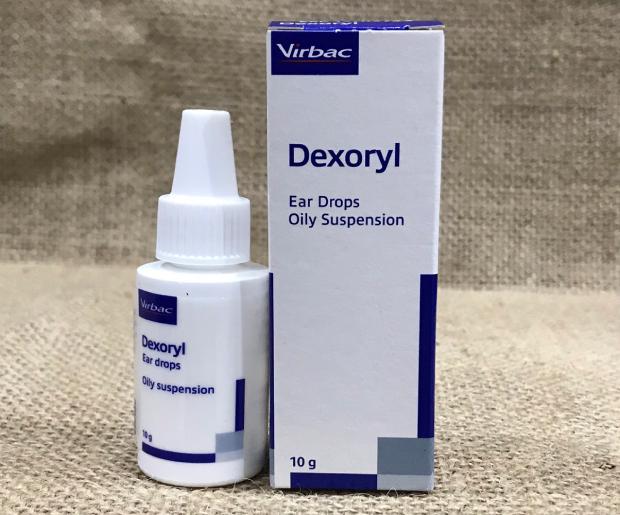 How to use Dexoryl Virbac Ear Drops?
Drops the Dexoryl into the ear canal in about 1-2 drops. Gently massage the base of the ear after the installation in order to allow a better diffusion of the product. Uses 2 times a day for 7-14 days to reduce the symptoms.
Indications: Use for dogs and cats only. Local treatment of otitis externa with inflammatory, bacterial, fungal or parasitic components
Shipping: Europe: 10-21 days
United States, Canada, America: 15-30 days
Asia, Australia, New Zealand: 12-25 days
You may also like