Mentholatum Remos Anti-Itch Gel 10 Grams Free Ship
Mentholatum Remos Anti-Itch Gel is a clear, fast-absorbing gel that reduces itching symptoms. The Remos formula combines antipruritic, anti-inflammatory, antibacterial and skin-restoring ingredients. It helps to reduce allergic itching, rash, eczema, urticaria, biting insects.
Itching is caused by various causes such as allergies, dermatitis, rash, eczema, hives, insect bites, sores, chrome mite, … or body diseases. Pruritus causes discomfort, insomnia, affecting daily activities. Scratching reduces the itching temporarily but can cause skin scratching, infection, and dermatitis.
Origin: Made in Vietnam by ROHTO-MENTHOLATUM Vietnam
EXP: new product, 02 years from the manufacturing date
Package: 10 grams net weight, free shipping worldwide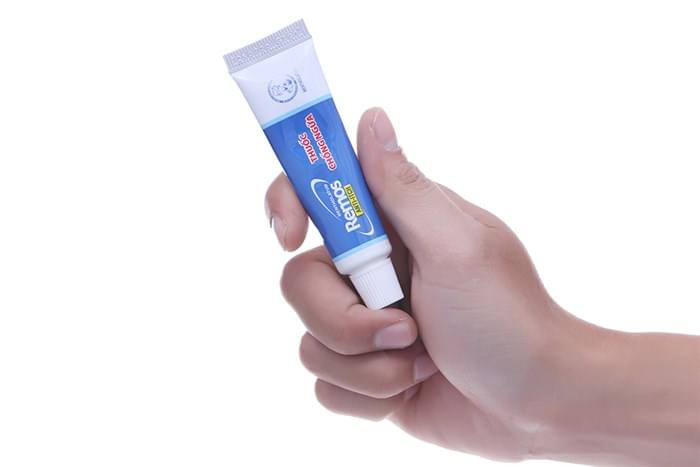 Remos Anti-Itch Gel Ingredients: 
Isopropylmethylphenol dl-Camphor, Polyoxyethylene Hydrogenated Castor Oil 40, Lidocaine, Diphenhydramine, Dipotassium Glycyrrhizinate, Tocopherol Acetate, 1,3-Butylene..
Indications:
Itch, pruritus, insect bites, eczema, contact dermatitis, urticaria, rash.
Cautions:
Do not use it for people who are hypersensitive to one of the ingredients of the drug. Do not use the product on the skin around the eyes, mucous membranes, and open wounds.
Shipping: Europe: 10-21 days
United States, Canada, America: 15-30 days
Asia, Australia, New Zealand: 12-25 days
Frequently Bought Together