Rohto Sunplay Super Block Cream SPF81 70 grams
Rohto Sunplay Super Block Cream SPF81 is a cream form. It contains SPF81 which is able to against the UVB when you activate it outdoors. Also, it is water resistance and sweat absorption. It is suitable for both face and body.
Sunplay Super Block SPF 81 also has Vitamin C, Vitamin E, Pro-Vitamin B5, and Hyaluronic Acid to moisturize and nourish the skin.
Ingredient: Ethylhexyl Methoxycinnamate, Zinc Oxide, Panthenol, Tocopheryl Acetate, Magnesium Ascorbyl Phosphate
Origin: Made in Vietnam by Rohto Mentholatum
Expiration: new product, 24 months from the date of manufacturing
Packing: 01 bottle x 70 grams (net weight).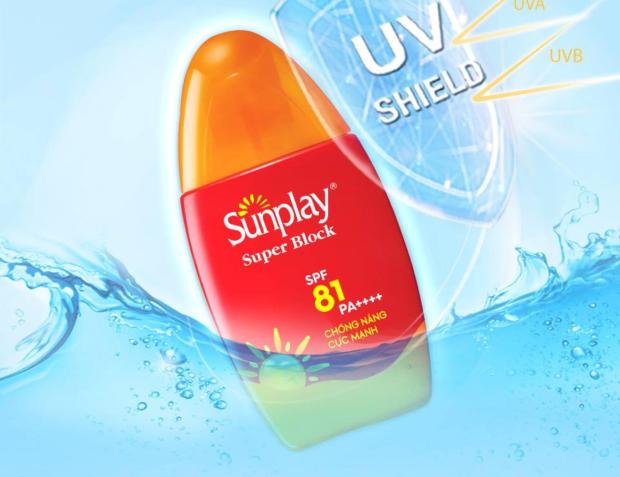 How to use Rohto Sunplay Super Block SFD81 Sunscreen?
Shake well before use. Apply the product evenly on the skin for about 20 minutes before going out in the sun. Reapply after swimming or sweating a lot for better results.
Shipping: Europe: 10-21 days
United States, Canada, America: 15-30 days
Asia, Australia, New Zealand: 12-25 days
You might also like