EZ Up Whitening Foam Cleanser For A Clean And Bright Complexion
EZ Up Whitening Foam Cleanser with the extract of the Easter grass provides moisture to the skin, giving you a feeling of softness. The product not only helps you to clean the dirt and sebum on your skin, but it also helps you to nourish your skin with even more radiant and non-irritating skin.
Origin: Made in Vietnam by LG Cosmetic
EXP: 2021 or later / 2 years from the manufacturing date
Package: Net weight 110g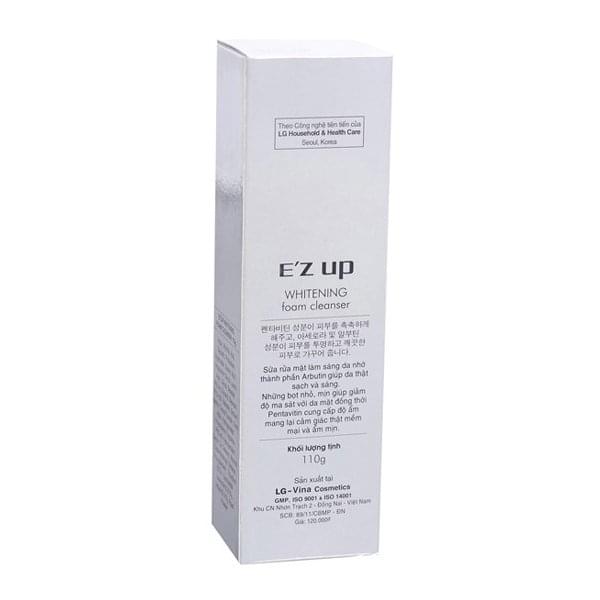 How to use EZ Up Whitening Foam Cleanser?

First, use clean water to soak your face, give a small amount of cleanser to the palm dissolved in water and apply to foam.
Then, you take the amount of foam, and gently applied to the face, you should massage the facial cleanser for about 40 to 50 seconds (do not put long face milk on your skin, it will harm the skin).
Finally, you wash with warm water.
Shipping: Europe: 10-21 days
United States, Canada, America: 15-30 days
Asia, Australia, New Zealand: 12-25 days
You may like: Modern Ao Dai Designs yellow and white