Rocket Plus for men Prolonging Sexual Activity
Rocket Plus for men supporting kidney and yang tonic, increases vitality. It supports slowing down the process of menopause in men such as fatigue, back pain, knee fatigue, premature ejaculation, and erectile dysfunction.
Origin: Made in Vietnam by Sao Thai Duong Pharma
Packing: Box of 3 blisters x 15 capsules. Total 45 capsules
EXP: new product, 02 years from the manufacturing date
Main ingredients of 
this product
Tribulus terrestris extract 186,9 mg.
Red algae extract 180 mg
Eurycoma Longifolia Extract 121 mg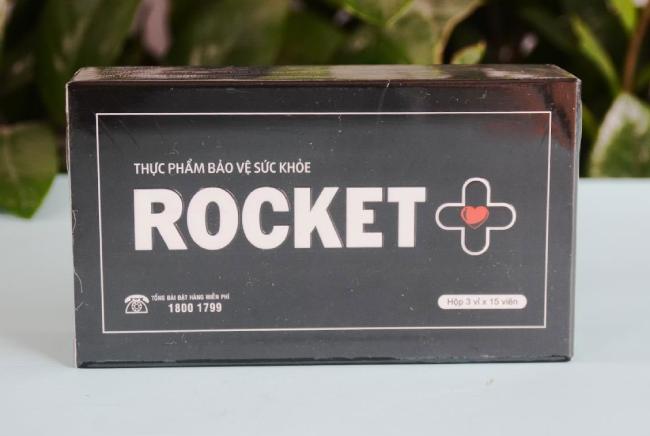 How to use Rocket plus?
Take a pill daily, 2 times a day, morning and night, 1-2 tablets each time. To maintain health, take 1 capsule a day in the morning.
Contraindication of Rocket 1h Sao Thai Duong
The product is not intended for high blood pressure people. Read the instruction for use carefully.
Storage: Store in a dry place, not exceeding 30 degrees Celsius, protect from light.
Shipping: Europe: 10-21 days
United States, Canada, America: 15-30 days
Asia, Australia, New Zealand: 12-25 days
Frequently Bought Together