Turmeric Cream E100 Vitamin E for Acne, Scar, and brightening skin
Turmeric Cream E100 contains Vitamin E and turmeric extract. It is the best combination for scar care and anti-acne. Tumeric has been used from ancient times to prevent scars, making the skin shinier and more beautiful.
Vitamin E has the function to nourish skin and keep it moist. It also prevents chapped, cracked skin, and relieves insect bites.
EXP: new product, 02 years from manufacturing date
Package: 01 tube x 18.5 grams. Gross weight 43 grams/ box.

Origin: Made in Vietnam by Viet Huong Cosmetic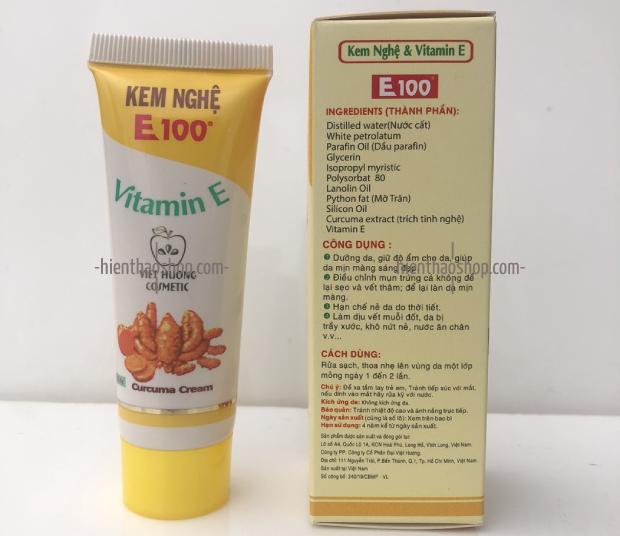 How to use 
Turmeric Cream E100 Vitamin E?
Apply a thin layer 1 to 2 times a day and gently massage. You should use it twice a day in the morning and at night for the best effect.
Other related information
Storage in a cool and dry place, avoid direct sunlight.
Shipping: Europe: 10-21 days, Asia 12-25 days
United States, Canada, America: 15-30 days
You might also like