Caterpillar Fungus Cordyceps 500 Natural Tonic for Kidney and Lung
Caterpillar Fungus Cordyceps 500 helps to improve kidney, lung, and cardiovascular function. It supports increasing resistance, improves fitness, and limits the aging process.
Caterpillar Fungus or another name Cordyceps Sinensis (Đông Trùng Hạ Tháo in Vietnamese) is a valuable oriental medicine whose nature is a parasitic form of Ophiocordyceps Sinensis of Ascomycetes fungus group on the body of some butterfly species in the genus Thitarodes Viette. The medicinal part of the drug is the extracts of Ophiocordyceps Sinensis. It has long been used in traditional Chinese medicine and traditional Tibetan medicine.
Origin: Made in Vietnam by the Mailands Herbal Joint Stock Company.
Package: one box contains 30 capsules
Expiration: new product, 02 years from manufacturing date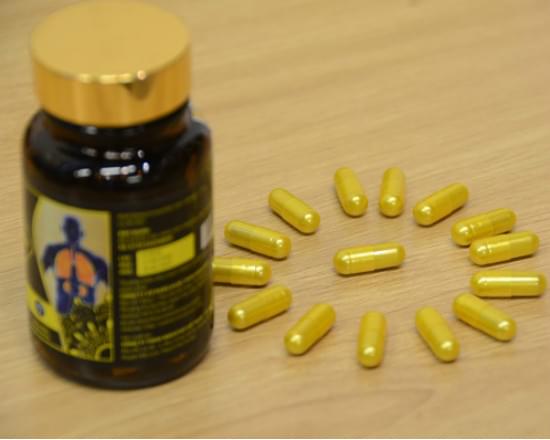 Ingredients: Each Cordyceps 500 capsule contains valuable health benefits made from precious herbs such as Cordyceps, Ganoderma, Red Ginseng, Zinc Gluconate, which helps to improve health, lung, and kidneys function.
Certification information of Cordyceps 500
This product has been licensed by the Vietnam Food Safety Department – MINISTRY OF HEALTH according to the Manufacturer's standards No: MED.TCSP / 2020 / 102.D Issued April 28, 2020. Also, it has got the approval of the FDA (the US Food and Drug Administration)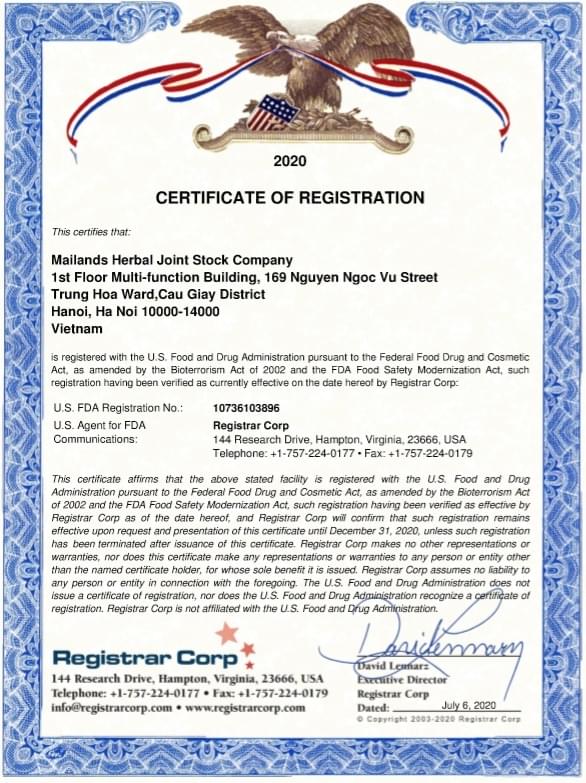 Target users: Tired people, poor resistance. People with poor lung function. People with back pain due to weak kidneys. Men work under stress and want to increase their physiology. Women who want anti-aging, skincare, and maintaining youth.
Storage: Store in a cool, dry place, away from direct sunlight.
How to use:  Drink in the morning and at noon 30 minutes before eating or after eating 1 hour
– Maintenance dose: 1 capsule/time, 2 times a day
– Enhancing dose: 2 capsules / time, 2 times / day.
Note: This product is not a medicine, it does not replace medicine. Do not use on people who are sensitive to any ingredients of the product.
Shipping: Europe: 10-21 days
United States, Canada, America: 15-30 days
Asia, Australia, New Zealand: 12-25 days
Frequently Bought Together
Soffell Mosquito Spray, Anti-Mosquito Up To 8 Hours, 2 bottles