Dried passion fruit Hong Lam 300 grams – sour, sweet taste
Dried passion fruit Hong Lam is made from delicious fresh passion fruit. The product has used a system of fruit washing, cutting, and separating seeds before being put into drying. The product does not use any preservatives or colorants, very safe for health.
Origin: Made in Vietnam by Hong Lam
Content: 1 box x 300 grams net weight
EXP: 02 years from the manufacturing date
Uses of this product?
Reduce blood fat, and destroy excess body fat, symptoms, flatulence, and indigestion.
Relieves headaches, cleans the skin, and provides a large number of useful vitamins for the body, helping to beautify the skin.
The essential oil in passion fruit peel has very good antibacterial properties. In addition, it contains a lot of pectins, a high carbohydrate content, a moderate amount of crude protein, and a large amount of cellulose and other vitamins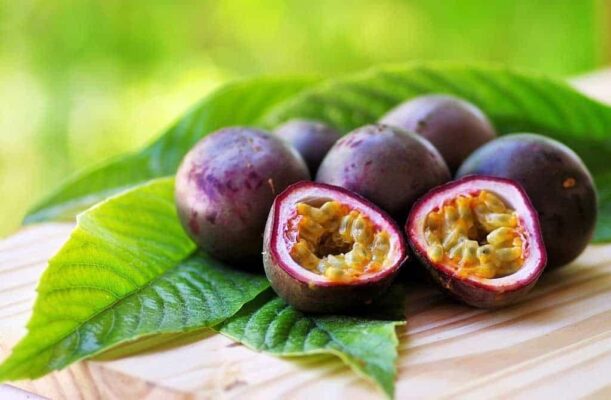 Other related information
Storage in a cool and dry place, avoid direct sunlight.
Shipping: Europe: 10-21 days
United States, Canada, America: 15-30 days
Asia, Australia, New Zealand: 12-25 days
Frequently bought together products