Amway Nutrilite Calcium Magnesium supports strong bones and teeth
Amway Nutrilite Calcium Magnesium provides Calcium and Magnesium. In addition, also contains ingredients such as Zinc, Manganese, Copper, and Alfalfa lyophilized powder.
The main function of this product is to support calcium and magnesium supplementation and support strong bones and teeth. Support children to develop height. Support to reduce the risk of rickets, slow growth in teenagers, and help reduce the risk of osteoporosis in the elderly.
Origin: Made in Vietnam by Amway factory
Packaging: 01 box x 90 Tablets
Expiry: new product, 24 months from the date of manufacturing
Please Note: This product is made by the Amway Vietnam factory, so there is only Vietnamese text on the product. We will send to you the translation letter along with the package. But please consider it before purchasing.
Main Ingredients: Calcium (Calcium Carbonate-21.74%), Magnesium (Magnesium oxide-10.82%), Zinc (Zinc citrate- 0.33%), Manganese (Manganese Citrate- 0.08%), Copper (Copper citrate-0 , 07%), Alfalfa freeze-dried powder.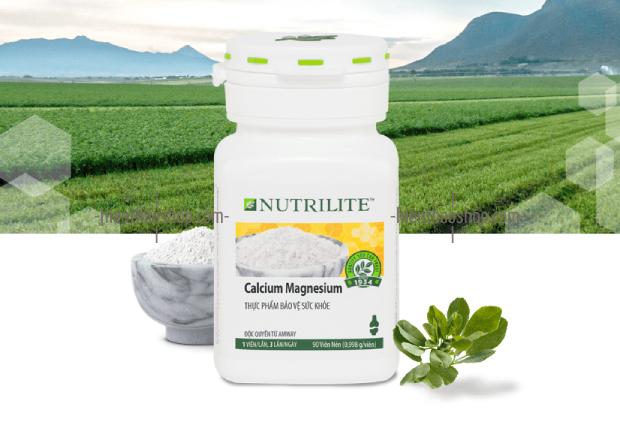 How to use this product?
Take 1 capsule each time, 3 times a day, preferably right after meals. Teenagers 9-13 years old, pregnant and lactating women and people undergoing medical treatment should consult a registered dietitian or doctor before use.
This food is not medicine and has no effect as a substitute for medicine.

The product does not contain artificial flavors, colorants, and preservatives.

Shipping: Europe: 10-21 days
United States, Canada, America: 15-30 days
Asia, Australia, New Zealand: 12-25 days
Frequently Bought Together