Selsun Anti-Dandruff Shampoo Rohto Mentholatum 100ml
Selsun Anti-Dandruff Shampoo Rohto with Selenium Sulfide 1%. It is highly effective in removing fungus that causes dandruff and removing fungal scales that cause an itchy scalp. Hence, Selsun keeps the scalp free of dandruff, itching-free, and healthy.
This product has the perfect combination of the hair conditioner ingredients Dimethicone and Tab 2, Selsun helps maintain healthy, beautiful, soft, and easy-to-brush hair. Selsun can be used for both dyed and permed hair.
Origin: Made in Vietnam by Rohto Mentholatum
EXP: new product, 02 years from manufacturing date
Package: 100 ml, free shipping worldwide
Ingredient: Selenium Sulfide, Dimethicone, Dihydrogenated Tallow Phthalic Acid Amide (Tab 2). Ammonium Lauryl Sulfate, Water, Ammonium Laureth Sulfate, Dihydrogenated Tallow Phthalic Acid Amide, Cocamide DEA, Fragrance, DMDM Hydantoin, Hydroxypropyl Methylcellulose, Citric Acid, Sodium Chloride, Sodium Citrate, Bentonite.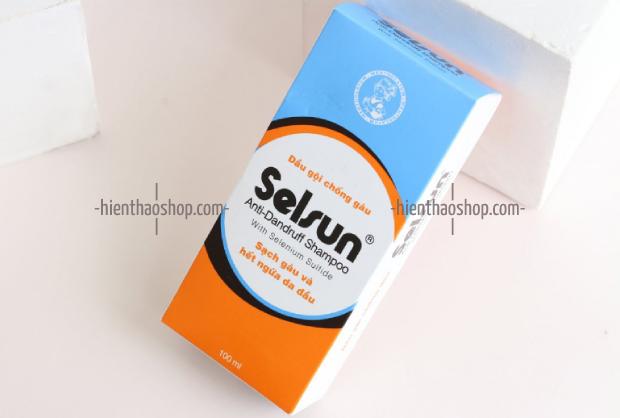 How to use this Selsun Shampoo?
– Shake well before using it. Apply the shampoo to hair roots and scalp, hold for 2-3 minutes for best results. Rinse well with water. To effectively combat dandruff, should be used regularly 2 times/week until dandruff is gone.
– Maintenance dose: 1 time/week to prevent dandruff from coming back.
Attention: Avoid contact with eyes. If shampoo gets into eyes, rinse thoroughly with clean water.
Shipping

:

 Europe: 10-21 days
United States, Canada, America: 15-30 days
Asia, Australia, New Zealand: 12-25 days
Frequently Bought Together