Thorakao serum reduces dark circles under the eyes with Strelitzia reginae extracts
Thorakao serum reduces dark circles under the eyes is extracted from the Strelitzia reginae (Bird of Paradise flower) and Vitamin A. It promotes cell regeneration and collagen production to help maintain skin structure and stimulate blood circulation to nourish the eye area. Therefore, it reduces dark circles under the eyes, puffiness of the eyelids, and wrinkles in the eyes.
The eye area is very sensitive to environmental influences such as ultraviolet rays, dust masses, and stress. Thorakao eye bags reduction serum will bring you a youthful vitality with radiant eyes.
Origin: Made in Vietnam by Thorakao Cosmetic
Package: Box contains 10 grams net weight
Expiration: in late 2022 or later, 02 years from the date of manufacture
Reference for you: How to get rid of dark circles?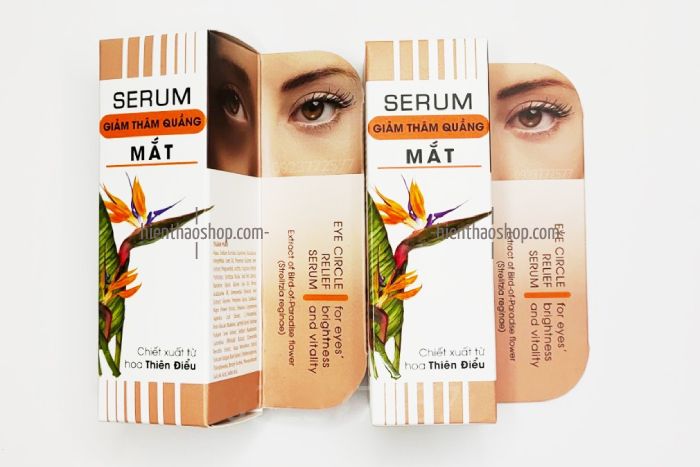 How to use Thorakao serum?
After face cleansing, apply a sufficient amount of the serum, and gently spread the area around the eyes. Use twice a day, morning, and evening for the best effect.
Note: the product is not suitable for pregnant and lactating women.
Shipping to Europe: 10-21 days
United States, Canada, America: 15-30 days
Asia, Australia, New Zealand: 12-25 days
Frequently Bought Together