Tue Linh Gac Oil 60 Capsules Helps strengthen eyesight
Tue Linh Gac Oil replenishes lycopene and essential micronutrients to enhance eyesight, reduce the symptoms of eye fatigue, watery eyes. It helps to reduce symptoms of nearsightedness, farsightedness, and astigmatism.
If you experience frequent eye fatigue or watery eyes, this is a sign that your eyesight is having problems. This prolonged situation will cause a lot of trouble in your life.
Gac Tue Linh oil is from Gac fruit in Vietnam. It contains many vitamins and minerals good for the eyes.
Origin: Made in Vietnam by Tue Linh pharma
Package: Each box contains 60 capsules
Expiration: in late 2021 or later, 02 years from the date of manufacture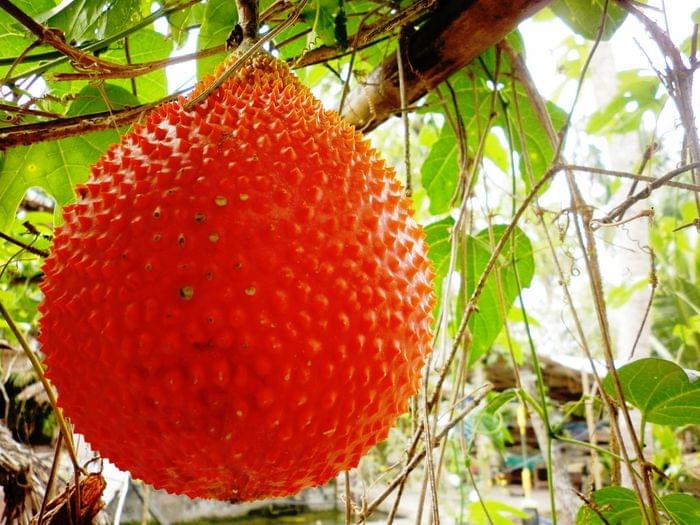 Ingredients of Gac Tue Linh Oil
Vitamin A (Beta-carotene): Beta-carotene is converted by the body into vitamin A which is essential for the eyes and skin. It plays an important role in visual abilities. In addition, Beta-carotene is also used to treat cystic fibrosis, diarrhea, chronic diseases, liver disease, pancreas, problems with nutrient absorption …
Omega 9: It is used to help protect the eyes of young children, avoid the risk of refractive errors such as nearsightedness, astigmatism at school age. Omega 9 also helps to protect the retina, prevent macular degeneration in the elderly.
How to use Gac Oil: Adults take 4 capsules/day in 2 divided doses, take with meals
Children, pregnant and lactating women take 2 capsules/day, in 2 divided doses.
For external use, squeeze the Gac Tue Linh gac oil tablet to apply directly to the wound, burn, acne, or absorb oil into the gauze and then apply it.
For tumor resection, irradiation, liver disease, take 6 pills/day.
Objects of use: for people who often work with computers, use the phone. Used for people who have just removed a tumor
Store in a cool, dry place, away from sunlight.
Shipping: Europe: 10-21 days
United States, Canada, America: 15-30 days
Asia, Australia, New Zealand: 12-25 days
Frequently Bought Together