Acnes Clear Patch Rohto contains Salicylic Acid (2%)
Acnes Clear Patch Rohto is the patch that protects acne from infection. Nourishes and protects the acne skin from scarring, dark spots, and harmful agents. Cover acne before applying makeup.
Origin: Made in Vietnam by Rohto Mentholatum,
Distributed by Hien Thao Shop
Package: Box of 24 patches (2 packs × 12 pieces), free shipping worldwide.
Acne is common during puberty due to overactive sebaceous glands. Not only affecting the aesthetics, but acne can also be inflamed, red, and swollen, causing discomfort, pain, and easy leaving dark scars that are difficult to fade.
Acnes Clear Patch is super thin with high adhesion, forming a protective film against external factors, helping to fight acne.
This patch contains Salicylic Acid (2%) softens acne, peels off the horny layer, helps acne break out easily. At the same time, the acne skin is improved quickly, reducing the risk of leaving scars & dark spots after acne.
In particular, this patch is thin, transparent and can be used to cover acne before makeup.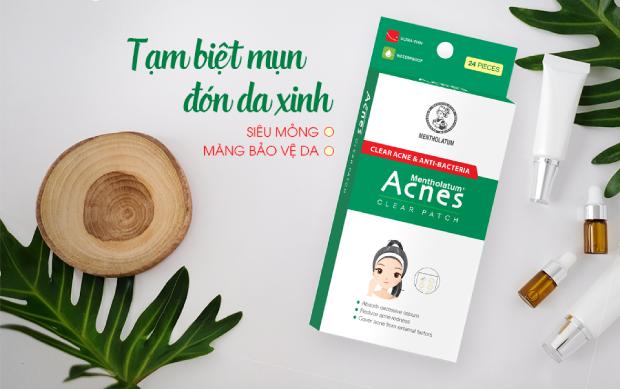 How to use the Acnes Clear Patch?
– Clean the acne area and hands clean. Gently wipe dry with a soft cloth.
– Use tweezers to take the patch and place it on the pimple. Press lightly to increase the adhesive strength of the patch.
– Remove after 8-12 hours or when the patch turns white (sebum has been absorbed).
Shipping: Europe: 10-21 days
United States, Canada, America: 15-30 days
Asia, Australia, New Zealand: 12-25 days
Frequently Bought Together