Hiruscar Post Acne Gel 5 Grams Medinova
Hiruscar Post Acne Gel uses to improve acne bruises and acne scars. This is the product of Medinova, one of the leading Switzerland pharmaceuticals in the field of skincare and scarring.
Origin: Made in Vietnam by Medinova Switzerland
EXP: in late 2021 or later. 02 years from manufacturing date
Package: 5 grams net weight, free shipping worldwide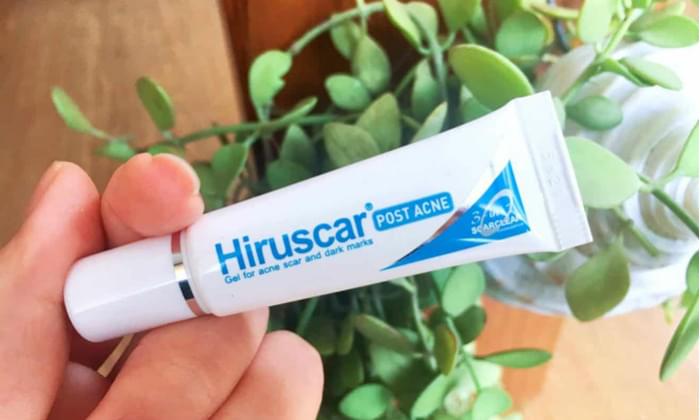 Ingredients: With the exclusive three-in-one formula of Pionin, MPS, Allium Cepa and Vitamin B3, Hiruscar Post Acne helps lighten acne bruises, improve acne scars quickly after 2 weeks of use, and prevent recurrence of acne. Also, this product is suitable for oily skin and has been proven as safe for all skin types by dermatological studies, conducted by Dermscan Research Institute in France. 100% safe for all skin, No irritation, No clogging pores, No alcohol.
How to use this product
Use immediately after healing acne. Apply 2-3 times daily and gently massage on the affected area. Use at least for 02 weeks.