Astalift Drink Pure Collagen 10,000mg peach flavor extract
Astalift Drink Pure Collagen supplements use pure collagen in the form of extremely small molecules, easily absorbed deep inside the body. Nutrient ingredients combined with pure Collagen help retain moisture, increase the cohesion of skin cells, create a firm protective layer for the skin, maintain elasticity and effectively fight skin aging.
This product also contains Ceramide, Ornithine, Vitamin C, and Peach Flavor Extract. It is very convenient to use because it is packaged in a compact, handy bottle.
Origin: Made in Japan by Astalift
Packing: Box of 30ml x 10 Bottles
EXP: 02 years from the manufacture date.
Note: Product color and packaging may vary slightly with each new arrival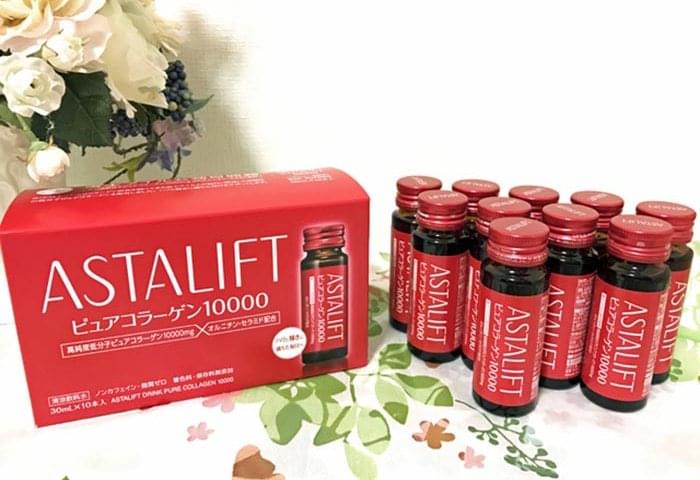 How to use this Astalift product?
In the first 2 weeks, use 1 bottle/day continuously. Better use in the evening.
For maintenance, people over 25 years old use 3-4 bottles per week, and
people under 25 years old use at least 2 bottles per week
Other related information
Storage in a cool and dry place, avoid direct sunlight.
Shipping: Europe: 10-21 days
United States, Canada, America: 15-30 days
Asia, Australia, New Zealand: 12-25 days
Frequently bought together products