Pokemon Anessa Sunscreen Milk Perfect Protection UVSPF50++++
Pokemon Anessa Sunscreen Milk with the ultimate protection with a trio of breakthrough technologies that make the UV film stronger in the face of the water, sweat, and high temperatures.
Origin: Made in Japan by Anessa
Packing: Box of 60ml
EXP: 02 years from the manufacture date.
Note: Product color and packaging may vary slightly with each new arrival
The main ingredient of the Pokemon Anessa
The golden flower extract complex prevents capillary dilation, is anti-inflammatory, and moisturizes the skin with Tormentilla Yellow Rose Extract, Licorice Extract, Super Hyaluronic Acid, Collagen, Glycerin
Antioxidant Uji Kyoto Green Tea Extract Complex with Uji Kyoto Green Tea Leaf Extract, Snow velvet flower extract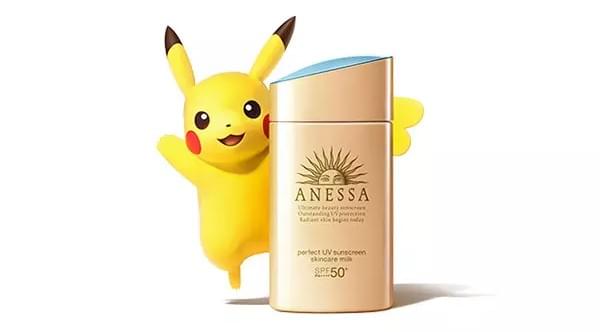 How to use this product?
Shake well before using. Use after skincare, spread evenly over the skin to be protected. For best results, reapply after prolonged exposure to water or wipe with a towel.
Avoid contact with eyes. If present, rinse immediately with cold or warm water. Do not use it on damaged skin.
Discontinue use immediately if irritation occurs and consult a dermatologist.
Other related information
Storage in a cool and dry place, avoid direct sunlight.
Shipping: Europe: 10-21 days
United States, Canada, America: 15-30 days
Asia, Australia, New Zealand: 12-25 days
Frequently bought together products