Sunplay Skin Aqua Rohto Tone Up UV, Sunscreen essence corrects skin tone
Sunplay Skin Aqua Rohto Tone Up UV uses for sun protection, light pink skin tone correction, daily use, and product exclusively for facial skin.
Origin: Made in Vietnam by Rohto Mentholatum.
EXP: new product, 02 years from manufacturing date
Package: Bottle of 50 ml net weight, free shipping worldwide.
Features of this product
– Effective sun protection with SPF50 +, PA ++++.
– Correct skin tone: A unique blend of blue and pink colors helps cover naturally, lifting bright pink skin tones.
– Create 3D transparency effects: Superfine pearl particles reflect multi-dimensional light for transparent, radiant skin.
– Moisturizing and brightening skin: The moisturizing ingredient Hyaluronic Acid helps to maintain natural moisture, combining Vitamin C to nourish skin bright and smooth.
– Does not contain alcohol, therefore it does not cause dry skin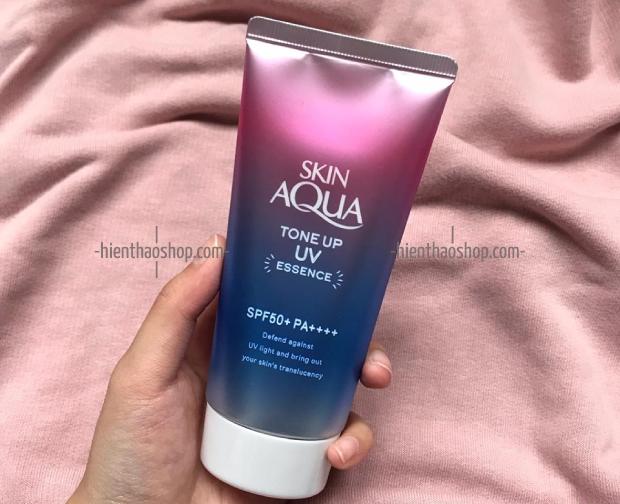 How to use the Sunplay Skin?
Apply the product evenly before going out in the sun. Use daily for the best skin protection. After sweating heavily, reapply for better results.
Shipping: Europe: 10-21 days
United States, Canada, America: 15-30 days
Asia, Australia, New Zealand: 12-25 days
Frequently Bought Together