Thorakao Turmeric Cream Preventing Acne 10 grams
Thorakao Turmeric Cream uses for preventing acne, preventing dry skin, whitening skin, creating smoothness and freshness of skin, and especially quickly healing scars.
Origin: Made in Vietnam by Thorakao
EXP: new product / 1 year from the manufacturing date
Packing: 01 tube x 10 grams net weight.
Ingredient: Vaseline, Curcuma longa Zingiberaceae -root extract, Lanolin, Kaolin, Titanium dioxide, Benzophenone-3, Paraffin, Allantoin, Behenyl beeswax, Paraffinum Liquidum, Isopropyl palmitate, Olive oil esters, Pearl extract, Silica..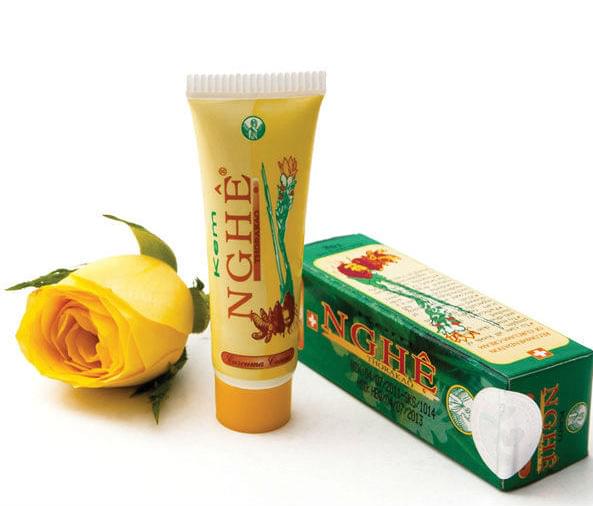 How to use Thorakao Turmeric Cream?
Cleanse your skin with fresh water, and apply a small amount of turmeric on the skin or the scars. Gently massage and relax for 2 hours and rinse again with cleanser or warm water, uses about 1-2 times a day
United States, Canada, America: 15-30 days
Asia, Australia, and New Zealand: 12-25 days
Frequently bought together