Fitogra F Strengthen Health and immunity increases libido
Fitogra F Strengthen Health is a product of Fito Pharma with ingredients derived from natural herbs, that support male physiological functions and safety for users. It enhances health and immunity for the body and increases libido.
Origin: Made in Vietnam by FITO pharma
Package: Each box contains 02 packs x 10 capsules. Total of 20 capsules
Expiration: new product, 02 years from the date of manufacture
Use for the following cases: weakness, stress, kidney failure such as back pain, knee fatigue, nocturia, decreased libido, and premature ejaculation.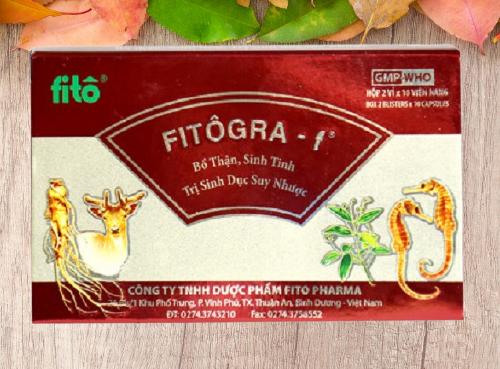 Ingredients for 1 capsule of 300mg: Seahorses 330 mg, Antler 330 mg, Ginseng 270mg, Cinnamon 80mg, Ginseng Powder 60mg, Excipients q.s for 1 capsule
Dosage and usage: Take 2 capsules each time, 2-3 times a day
Storage: in a dry place, protected from light.
Shipping: Europe: 10-21 days
United States, Canada, America: 15-30 days
Asia, Australia, New Zealand: 12-25 days
Frequently Bought Together