Hada Labo Hyaluron Cleanser Advanced Nourish Provides Complete Moisture

Hada Labo Hyaluron Cleanser Advanced Nourish smooth foam, gently cleanse dead skin cells, dirt, sebum secreted deep in the pores, make the skin clean, soft, and fresh. The product is an effective solution to your skin after a long day exposed to smoke and dust pollution. Gentle with skin, does not cause dry feeling after use.
Origin: Made in Vietnam by Rohto – Mentholatum
EXP: new product / 2 years from the manufacturing date
Package: Net weight 80g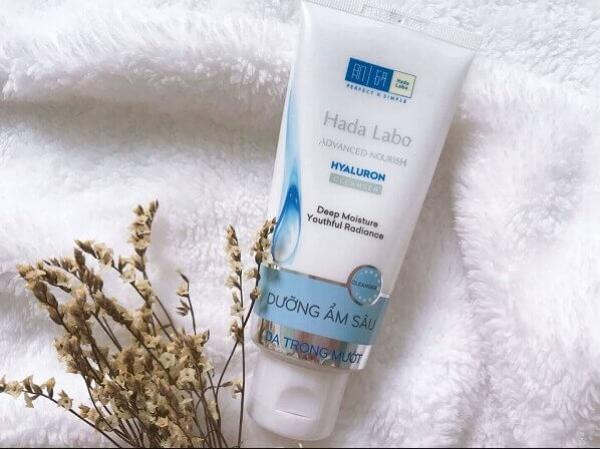 Hada Labo Hyaluron Cleanser contains naturally fermented Hyaluronic Acid (Fermented HA) combined with the characteristic HA deep moisturizing system (HA, Super HA, Nano HA) to help reduce water loss, strengthen the natural moisture film and protect the skin.
The product has a mild formula with pH balanced, alcohol-free, soap-free, sulfate-free, paraben-free, fragrance-free, colorant-free, and mineral oil-free.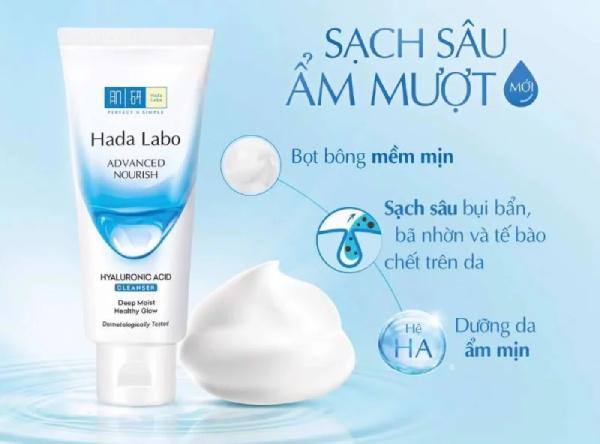 How to use Hada Labo Hyaluron Cleanser?

Wet the face, apply a small amount of cleanser to the palm or foam and apply gently to the face then rinse with water. Use it several times a day.
Shipping: Europe: 10-21 days
United States, Canada, America: 15-30 days
Asia, Australia, New Zealand: 12-25 days
You may also like