OPC Pure Vitamin E 400IU prevents vitamin E deficiency
OPC Pure Vitamin E 400IU is a product made by OPC Pharma. It is used to treat and prevent vitamin E deficiency in cases of insufficient intakes of Vitamin E, children with fat malabsorption, low birth weight premature infant, and muscular or neural problems such as reduction of reflex, abnormal carriage, axon degeneration, retinal pigmentation, and ophthalmoplegia
Prevent the oxidant in combining with Vitamin C, Vitamin A, and selenium: protect essential components of the cell from oxidation, prevent the formation of harmful oxidation products, and react with free radicals which damage cellular membranes by oxidation.
Origin: Made in Vietnam by OPC Pharma
Expiry: new product, 02 years from manufacturing date
Packaging: Box of 4 blisters x 10 soft gels. Gross weight 55 grams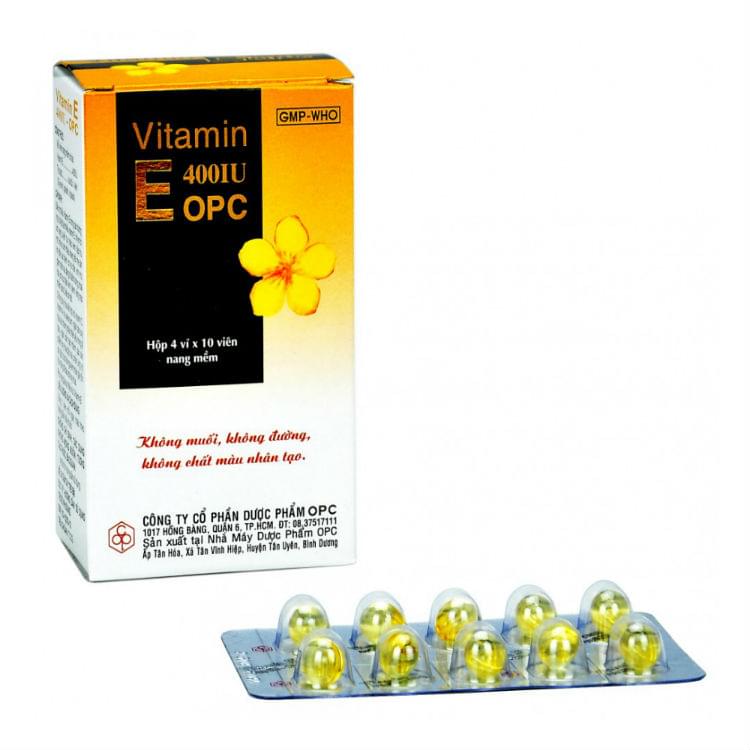 How to use this product?
Take orally 1 soft gel daily, or as directed by the physician. Store in a cool and dry place, Keep out of reach of children
Shipping: Europe: 10-21 days
United States, Canada, America: 15-30 days
Asia, Australia, New Zealand: 12-25 days