Tue Linh Liver Detox 60 Capsules, Natural Herbal Tablets
Tue Linh Liver Detox is a functional food that extracts from Solanum Hainanese and Eurycoma Longifolia trees. It helps to relieve viral hepatitis, especially chronic active hepatitis B, and elevated liver enzymes and relieves symptoms of liver disease such as lower back pain, jaundice, and fatigue.
It is also used for stimulates appetite, supports to treat of the conditions of frequent constipation, and enhance body resistance
Origin: Made in Vietnam by Tue Linh Pharma
EXP: new product, 02 years from the manufacturing date.
Package: a box containing 60 capsules, free shipping worldwide.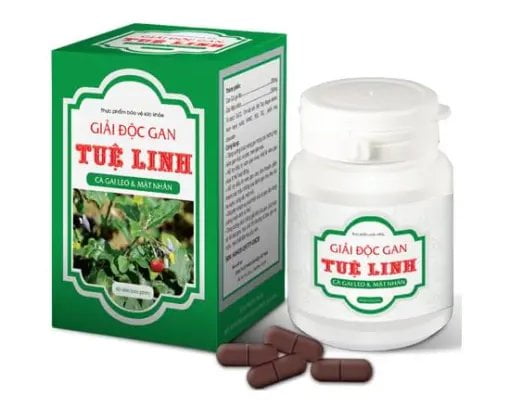 Indication of the Tue Linh product
People with liver dysfunction due to viral hepatitis, chronic hepatitis B, and liver cirrhosis. People with high liver enzymes, jaundice, and fatigue.
How to use: Each day: 6pcs/2 times, each time: 3pcs, 1 hour before or 2 hours after a meal. For viral hepatitis, use within 6 months to 1 year, until HBsAg negative test. For alcohol detoxification: takes 12pcs/2 times, 6pcs before drinking wine and 6 pcs after drink
Storage: in a dry and cool place, avoid direct sunlight
Shipping: Europe: 10-21 days
United States, Canada, America: 15-30 days
Asia, Australia, New Zealand: 12-25 days
Frequently Bought Together