Trancumin Gel OPC Treat Heal Burns 10 grams
Trancumin Gel OPC is in cream form. It is used to relieve burns level 1 and reduce the scars. Trancumin Gel products are manufactured by TW 26-OPC Pharmaceutical Enterprise under modern industrial lines.
This product is used to heal wounds. Disinfection of wounds. Accelerates wound healing.
Origin: Made in Vietnam by OPC Pharma
EXP: New product, 02 years from the manufacturing date.
Package: 10 grams net weight, free shipping worldwide.
How to use this product?
Apply 2 – 3 times a day to the wound, please do not use it on infected wounds.
Contraindications: Hypersensitivity to any component of the drug.
Composition: Python fat 6g
Tea tree (Melaleuca) essential oil (Oleum Cajuputi) 2g
Turmeric (Rhizoma Curcumae longa) 55mg
Other ingredients (lanolin, lecithin, glycerol, water) VD 10g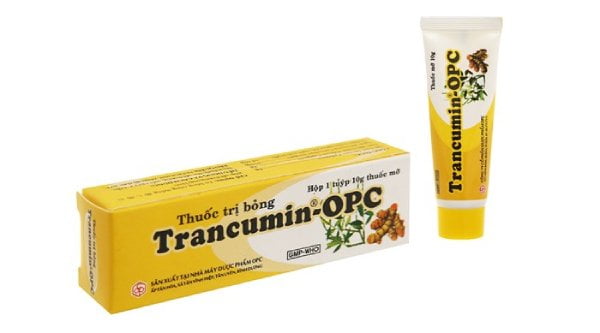 Other related information
Storage: in a dry and cool place, avoid direct sunlight
Shipping: Europe: 10-21 days
United States, Canada, America: 15-30 days
Asia, Australia, and New Zealand: 12-25 days
Frequently Bought Together