Acnes Scar Spot Clear Gel with GLYCOFILM® 1.5P technology
Acnes Scar Spot Clear Gel focuses on the advanced ingredients and optimizes the effectiveness of GLYCOFILM 1.5P technology with the Activ System – CORRECTOR to bring high efficiency in improving the damage caused by acne such as: Blurring scars, Brightening bruises, Improving skin after acne
Origin: Made in Vietnam by Rohto Mentholatum Japan
Expiration: new product, 24 months from the date of manufacturing

Packing: 01 Tube x 10 grams Net Weight.
Acne damages skin structure, causing collagen and elastin fibers to be broken down, resulting in scarring. Under the influence of sunlight, UV rays stimulate the active range of melanocytes, forming a bruise that is difficult to fade. Let this product improve skin, blurring scars, and lighten bruises for you.
Main ingredients: GLYCOFILM 1.5P, Niacinamide, Collaplus, Creatinine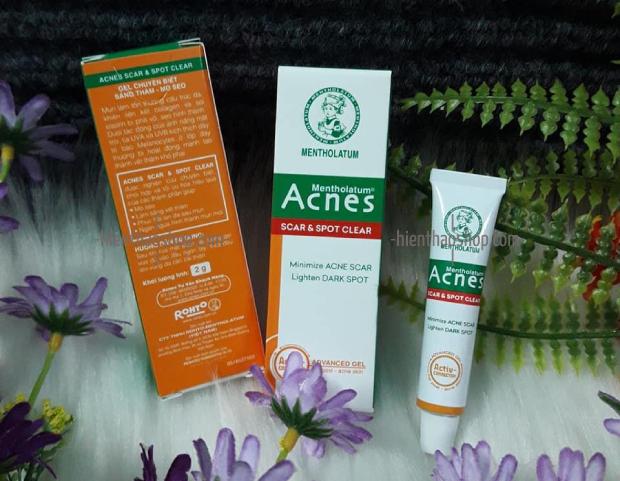 How to use Acnes gel?
Clean the skin, take the gel amount just enough on the fingertips, and apply evenly on the skin that needed care. Please use it several times a day for the best result.
Keep out the reach of children. Store avoid the direct sunlight
Shipping: Europe: 10-21 days
United States, Canada, America: 15-30 days
Asia, Australia, New Zealand: 12-25 days
Frequently bought together