Acnes Washing Bar Soap 75 grams, free shipping
Acnes Washing Bar Soap is a daily soap for the face and body, cleanses the sebum deep in the pores, and effectively antibacterial acne, for clean and healthy skin.
Acne usually appears in areas of skin with active sebum glands such as the back, neck, shoulders, and chest. Daily use of Acnes Soap will significantly reduce acne, as the sebaceous glands are less likely to become congested and infected.
Origin: Made in Vietnam by Rohto Mentholatum,
EXP: new product, 02 years from the manufacturing date.
Package: Box of 75 grams net weight, free shipping worldwide.
Ingredients of Acnes Soap
Acnes Washing Bar contains Glycosyl Trehalose, Allantoin, Vitamin E to help protect the skin, and help quickly restore damaged skin caused by acne.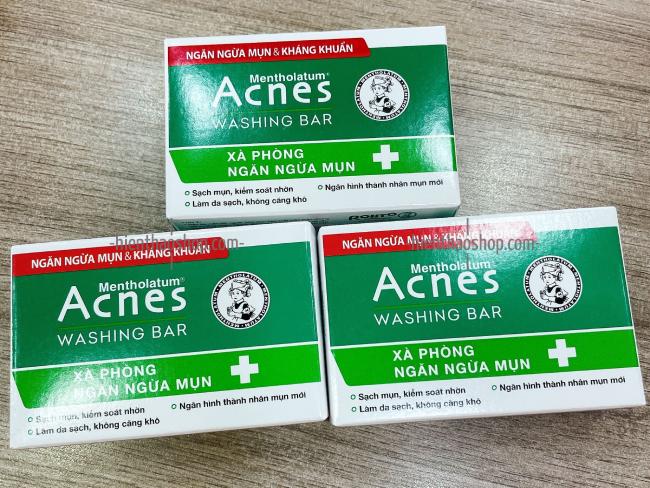 Pionin, Kaolin: Clean acne, and control excess oil on the skin.
Glycosyl Trehalose: Helps to protect damaged cells caused by acne, and keeps skin smooth.
Vitamin E, Allantoin: Reduce inflammation, and prevent new acne formation.
How to use Acnes Washing Soap?
Wet the skin, apply enough soap to the skin, and rub gently. Rinse with water. Use it several times a day.
Shipping:

 Europe: 10-21 days
United States, Canada, America: 15-30 days
Asia, Australia, New Zealand: 12-25 days
You might also like