Essentiale Forte 300mg Improves Liver Function
Essentiale Forte 300mg is a herbal product from Germany. It is used for liver diseases to improve the symptoms such as loss of appetite, feeling of pressure on the right of the epigastric region due to malnutrition, and chronic inflammation of the liver (hepatitis).
It is nutritional support in the management of damaged liver (due to chronic liver disease, liver cirrhosis, fatty liver, and intoxication by hepatotoxic substances).
Origin: Made in Germany by Sanofis
Expiry: new product, 24 months from the date of manufacturing
Packing: Each box contains 45 tablets
Each capsule contains de-oiled, enriched phospholipids (from soya beans) 300 mg. It also has the following excipients: Ethanol 96%, hard fat, soya-bean oil, hydrogenated castor oil, ethyl vanillin, ethanol, α-tocopherol…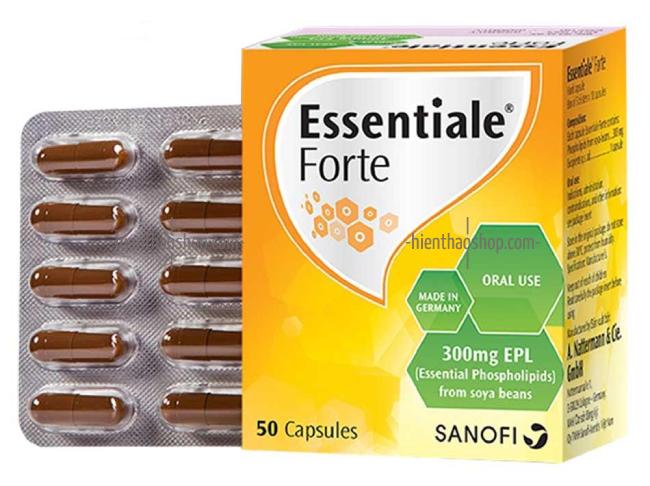 How to use Essentiale Forte product?
Adults and Children over 12 years (approximately 43 kg): 2 capsules (soya-bean phospholipids 600 mg) and 3 times daily. Total Daily Dose: 1800 mg soya-bean phospholipids. The duration of therapy is not limited.
Administration: Takes Essentiale Forte unchewed with meals and plenty of liquids (eg, with a glass of water).
Shipping: Europe: 10-21 days
United States, Canada, America: 15-30 days
Asia, Australia, New Zealand: 12-25 days
Frequently bought together