Lacvert Make Up Base Debon Moisture For Perfect Results With Your Makeup

Lacvert Make Up Base Debon Moisture protects the skin from external aggressions, making it last longer. Blue cream helps cover redness, bruise, acne scars,… The product helps the skin to be bright white, and radiant, and support for foundation cream maximizes its effect.
Origin: Made in Vietnam by LG Cosmetic
EXP: 2021 or later / 2 years from the manufacturing date
Package: Net weight 35ml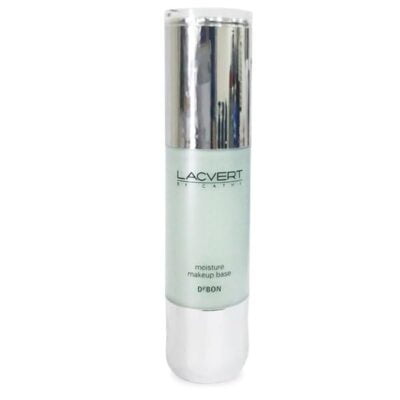 How to use Lacvert Makeup Base Debon Moisture?

After washing your face and using a lotion. Apply a small amount of makeup over the spots and gently apply over the entire face before using the concealer and make-up.
Shipping: Europe: 10-21 days
United States, Canada, America: 15-30 days
Asia, Australia, New Zealand: 12-25 days