Ngoc Linh Ginseng Cream SKginseng 30 grams
Ngoc Linh Ginseng Cream SKginseng helps restore and regenerate aging skin cells. It promotes the regeneration of collagen structure in the skin, erases wrinkles on the skin, keeps skin smooth. It also reduces the blurring of dark spots, pigmentation, freckles, and brown spots on the skin.
SKGinseng is extracted from Ngoc Linh ginseng, one of the best ginseng in the world that containing the most anti-aging saponins
Origin: Made in Vietnam by Military Medical University, distributed by Hien Thao Shop
Package: Each box contains 30 grams Net Weight
Expiration: in late 2021 or later, 03 years from the date of manufacture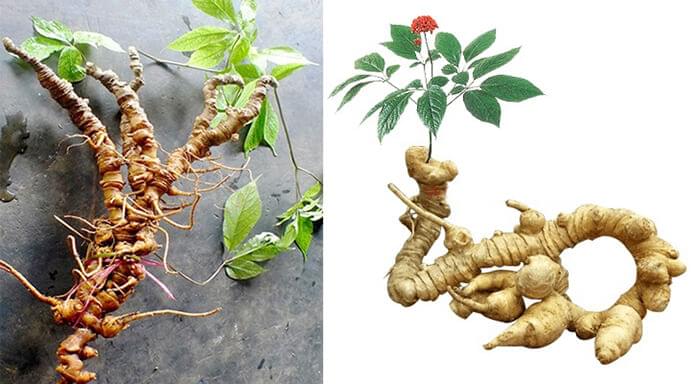 Ngoc Linh ginseng is the 20th type of ginseng found in the world. According to research results from 1978 of the Ministry of Health of Vietnam, Ginseng Ngoc Linh contains up to 26 compounds SAPONIN, while Korean ginseng has about 25 saponins. Continuing research, people also discovered more saponins in Ngoc Linh ginseng, up a total of 52 types. Thus, it can be said that Sam Ngoc Linh is one of the ginseng types with the highest Saponin content.
Instructions for Use: Use SKginseng cream daily, in the evening before bedtime.
Rinse skin with clean water, then apply a sufficient layer of cream, rub well. Rinse with clean water in the morning when you wake up. The product is suitable for both facial skin (including most sensitive facial skin) and body skin.
Storage: Keep in a dry, cool place.
Shipping: Europe: 10-21 days
United States, Canada, America: 15-30 days
Asia, Australia, New Zealand: 12-25 days
Frequently Bought Together